WeMAL Technology Sdn Bhd is a private limited company, incorporated in Malaysia on 11 th February, 1989.
The principal activity of the company today is more than just system installer and supplier of electronic protection system. We are system integrator and providers of relevant consultancy and design for all systems.
System includes the following:
Intruder Alarms
Integrated Security System
Surveillance IP CCTV System
Security Door Access & Time Management System
Door Automation
PA & Sound Reinforcement System
Stage Lighting System
Audio and Video Full Color Intercom System
Library & Assets Tracking System
Pedestrian Barrier & Facial Terminal System
Hotel Lock System
Car Parking Guidance System
Facial Recognition and Biometric System
Satellite Master Antenna System
Overhead Sectional Door / Spiral Highspeed Door
Automatic Carpark Payment and Barrier Gate System
License Plate Recognition System
Visitor Management Syste


Principle Products/ Services
Spanning across with more than a decade of experience, our company began operations with a staff force of only six people. Our sole product being automatic gate system. Today, with more than thirty staff, we are not only specialized in the supply and installation of security systems and equipment, ranging from residential home automatic systems to integrated automatic building systems, we are also system integrator and providers of relevant consultancy and design for the integrated security system.
PRINCIPAL MARKETS, END-USERS AND DEMAND FOR THE PRODUCT / SERVICES
Our client throughout Sarawak, Sabah and some parts of West Malaysia are further supported by our extensive network of dealers and service contractors.
Some of our main clients are IT factories like Taiyo Yuden (Sarawak) Sdn Bhd, X-Fab Sarawak Sdn Bhd, LONGi (Kuching) Sdn Bhd, MacDermid Enthone Electronic Solutions (M) Sdn Bhd and Lintec Industries Sdn Bhd.
In the government sector are most of the departments UTC Sarawak, Jabatan Mineral dan Geosains Kuching, LHDN Sarawak, Akademi Percukaian Malaysia Kuching, Syarikat Sesco Berhad, Pejabat Setiausaha Persekutuan Sarawak and many more.
While in private sectors such as commercial buildings and condominiums are; The Spring Shopping Mall Kuching, Aeon Mall Kuching, Vivacity Megamall Kuching, Eden Heights Condominium, Green Heights Condominium, Eco Lodge Samalaju, Samalaju Resort Hotel, De Summit Condominium and more.
For financial institutions, our clients include Public Mutual Berhad, Hong Leong Bank, Agrobank and also Bank Simpanan Nasional (BSN).
With the existing extensive network of dealers and service constructors, the company is confidence to become the major and leading player in the alarm and automation industry within the East Malaysia.
For this service oriented industry, to enable the company to provide both security solution and maintenance services at more competitive edge shall depend on the following factors:
The reputation of establishment of the business entity in the market.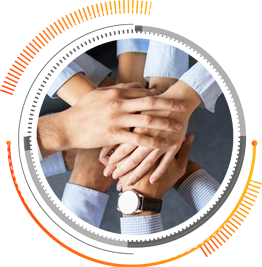 The human resource factor that included the experience and credibility of the Board of Directors and its management team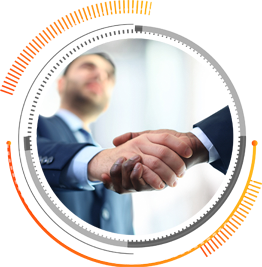 The existing client base and project in hand.